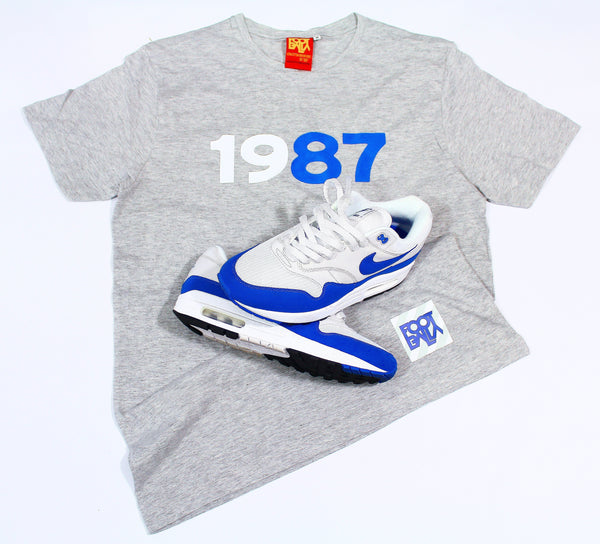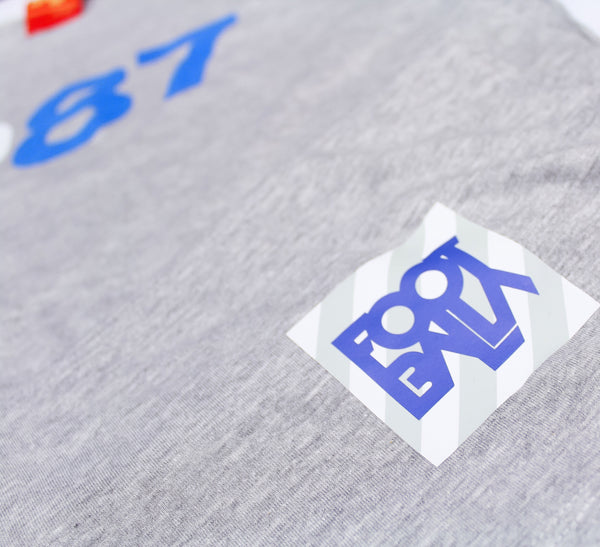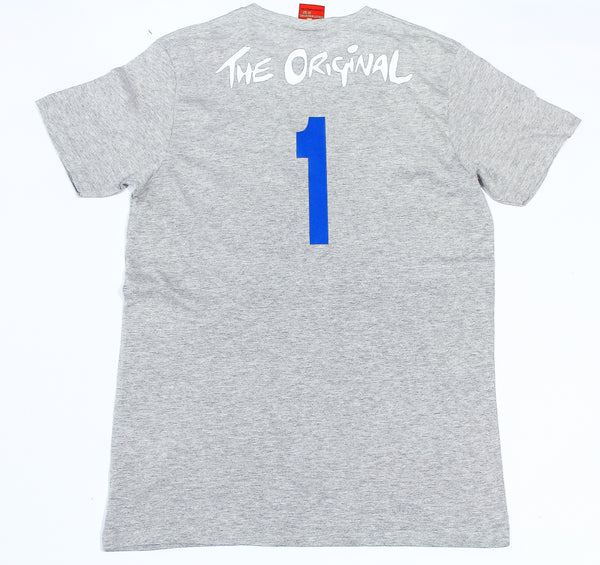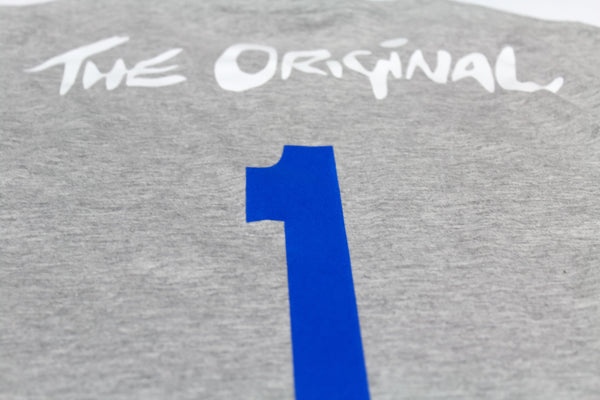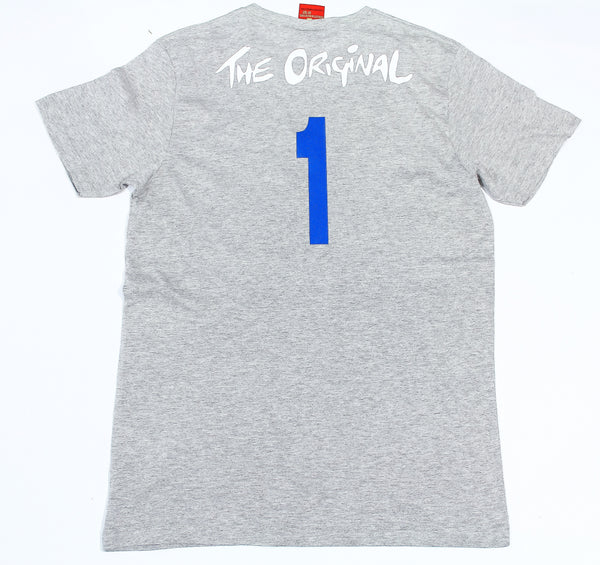 Foot-Balla
Foot-Balla T-Shirt "OG" 30th ANNIVERSARY
PRE ORDERS CAN TAKE UPTO 7 days to be despatched made to order. 
If you require nothing to be put on the back of tees please leave a note 📝 and we will publish your tee to your order preference;) 
As the anniversary of the aqua and obsidian Nike Air Max 1 is upon us we celebrate the year with a dope mix of Og tees and hoodies
2018 Foot-Balla takes you on yet another epic journey, This time showing love to the Air Max 1 OG Women's royals. 30 years and back again. 
The Nike Air Max 1 royals made a return back in 88 but this time Nike remastered the mid-sole with a smaller Air Bubble (respectively). This was the only change to the structure of the shoe. being the 2nd official Air Max 1 colourway to drop back in 87 and made a hasty return for 1988 which was a women's colourway it was a more rare cw back then as men wore men's shoes  some of us wanted to be different so went for women colourways instead. They all blended well perfectly with navy or beige Chipie cords or chino's (an 80s fashion brand) and a nice white tee.
Taking it back to the release of these particular sneakers there really was nothing like it on the planet "A sneaker with a visible Air Bubble" to this day no brand has come close to making such a beautiful looking shoe and can safely say that it still after 30 Years still a strong contender in the game of sneakers.    
Foot-Balla brings you the an alternative all new royal tee for 2018. The classic returns in a grey Heather Base tee with royal blue and white graphics to the front and back.
Please feel free to check out our social media pages on Facebook twitter Instagram and of course here on our website.
We are working on a New gallery that's going to be added soon. ;) keep a look out 
 This Tee was created to match up with the Nike Original Air Max 87, now commonly known as the Air Max 1.
The Nike Air Max 1 is considered a grail among foot-balla's/sneaker Lovers worldwide. 
Not seen anything Hot like this to match the shoes? We got that heat.
Foot-Balla logo In a striped box to resemble the original box located to the front and "THE ORIGINAL" which is located on the back shoulders in white and the number 1 in royal blue, the 19 in white with the 87 in royal blue.    
Please note All 2018 tees come with the option to have graphics at the front and back to accommodate the low-key Foot Balla's ;) 
This perfects the look to match to swoosh on the sneakers/trainers. Perfect hook up again made with passion and un-denied attention to detail. 
A must have cop for that fitted look,
Soft cotton, pre shrunk Tee's 
Quality, Stylish, Iconic, Future Classic 
FREE STICKER/DECAL WITH EVERY PURCHASE 
Hash Tag #Foot_Balla with your purchased items for a feature on our IG page @Foot_Balla